What to eat in Versilia: 10 local dishes and recipes
Iscriviti alla nostra Newsletter
Knowledge of a region also includes its food and for this reason today we will embark on a gastronomic tour of Versilia's traditional recipes. Given the geography of the area, Versilia's dishes vary from fish to meat recipes and the use of local specialities such as extra virgin olive oil, local vegetables and the beach honey.
Here are the ten dishes that you must taste during your holiday in Versilia. Ready for a delicious feast? 
1. Tordelli
The tordelli of Versilia – with a "d" not a "t" – can be found in all local restaurants, especially on feast days. As with many traditional foods, there is no single recipe as every family and every restaurant has their own, so everyone has their own favourite place to eat them. They require quite a lot of preparation because you have to make the pasta, then the meat and vegetable stuffing, then close each tordello by hand before cooking them in boiling water. They must be eaten hot with a rich meat sauce and parmesan cheese.
2. Spaghetti with "nicchi"
"Nicchi" is the word used in Versilia for clams or cockles and they are the perfect topping for a nice plate of spaghetti, ideally eaten with a sea view! Clams are fished with special rakes just a few metres from the shore and are sautéed in garlic, oil and pepper until they open. Some people serve this dish with the mollusc shells while others shell them first, it is a question of personal preferences. Accompany the dish with a glass of white wine and lunch is served!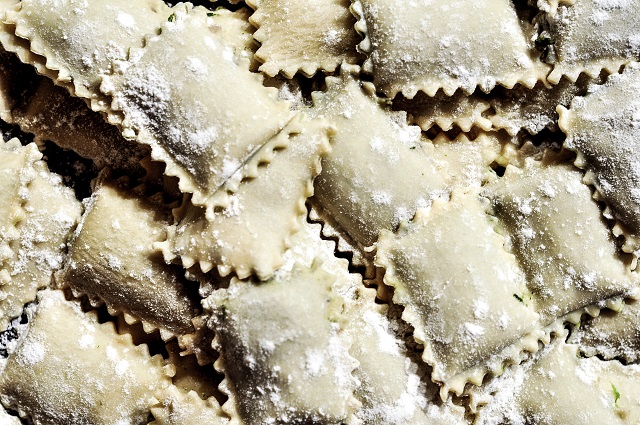 3. Risotto with cuttlefish and chard
Risotto with cuttlefish and chard is a fish dish typical of Viareggio, easy to prepare but very tasty. It combines the flavours of the sea with those of the land and it is usually eaten at the local parties during Carnival. To prepare it you have to fry the squid, add the chard cut in strips. Once it has cooked add the rice and then serve with chopped parsley. Enjoy your meal!
4. Trabaccolara pasta
The "trabaccolara" is a traditional dish from Viareggio that began as a simple dish made from the fish that was left unsold at the market. The name comes from the "trabaccolo" (lugger), a boat used by the fishermen of San Benedetto del Tronto, some of whom moved to Viareggio between the 1920s and 1930s. To make this dish you need fish such as gurnards, rockfish, weavers, to which you add crustaceans and shellfish (that are not part of the traditional recipe). In this recipe the fish is cooked with tomato and seasoned with wine and herbs.
5. Gombitelli cured meats
Leaving the seafood aside for a moment, here is another local speciality: the cured meats of Gombitelli, a village near Camaiore with little more than a hundred inhabitants. The Gombitelli cured meats – lard, biroldo and mortadella in particular – are to be enjoyed as an appetizer or after a first course. The recipes for preparing these meat products are a secret and are handed down from generation to generation.
6. Scarpaccia
In Versilia there are two versions of scarpaccia: a typical dessert of Viareggio (that we wrote about in another post dedicated to local desserts link) and a savoury version that is eaten in Camaiore. In both cases the recipe uses courgettes and other simple ingredients such as flour, eggs, onions and oil. It can be enjoyed either warm or hot and may be a second course or an apetiser. It is often found for sale in inland bakeries.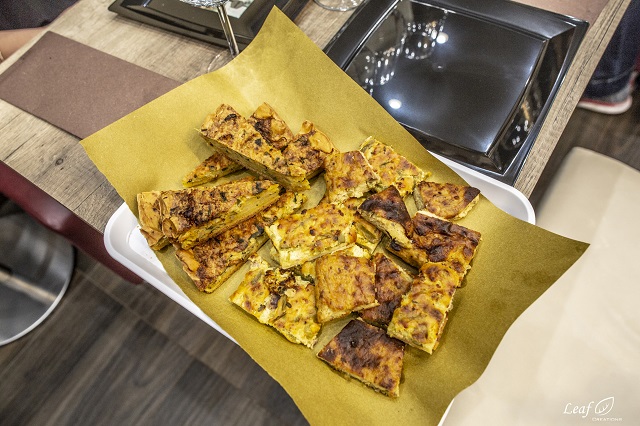 7. Fish soup of Viareggio
"Cacciucco" (fish soup) is one of the typical dishes of Viareggio, although they have always been at war with Livorno over who makes it better! The name comes from a Turkish word meaning "little thing", and in fact the fish soup is a soup that is made with fish cut into small pieces, the leftovers from the fishing boats, and it is often consumed by the crew on board the ships. It is prepared with a mix of fish such as gurnard, squid, octopus, reef octopus, dogfish, redfish, slipper lobster, horse mackerel, mullet and they are cooked together with tomato, garlic, salt and pepper. The dish is completed with slices of unsalted Tuscan bread, toasted and rubbed with garlic.
8. Matuffi
Matuffi is a typical recipe from the Versilia and Lucca area. It is soft cornmeal polenta served with layers of mixed meat sauce or mushrooms. The preparation requires a bit of time to cook the polenta, but the wait will then be rewarded with a simple but tasty dish, to be eaten hot.
9. Black cabbage soup
Black cabbage soup is an early winter dish found throughout Tuscany and also loved in Versilia. It is a popular recipe made with one of the most ancient vegetables and requires a bit of time but it contains important nutrients for our body. It is a complete warm meal, to be eaten accompanied by toast and a little olive oil.
10. Cecina
In Versilia cecina is a thin chickpea cake baked in the over, usually accompanied by a nice piece of focaccia bread and dusted with ground pepper. It is at its best when the inside is soft and a crisp outer layer, almost like a crust. If accompanied with a glass of chilled spuma, a Tuscan soft drink, you will be exactly like a local!